Meet Your Local Simple Power Solar Team
With over 50 years of combined experience, we at Simple Power Solar take pride in our ability to adapt to each client's unique needs and provide quality systems that are efficient, aesthetically pleasing and safe. Perhaps what sets the Simple Power Solar team apart from the rest is that we all love what we do. Solar is not just a job, it's our passion and way of life. Our work speaks for itself.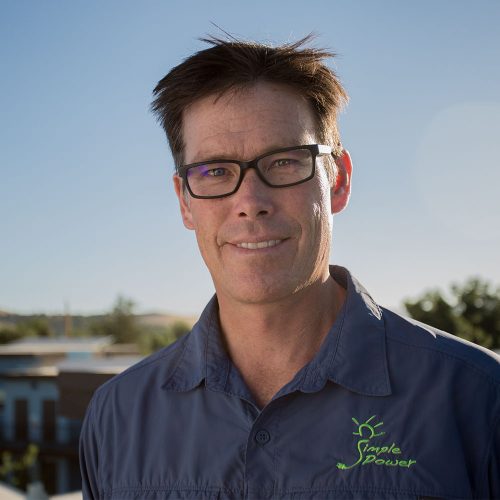 Mark began working in the solar industry in 2007 and brings a wealth of knowledge, ingenuity and experience to the company. He holds a C-2g solar license in Nevada, a C-46 solar license in California as well as the esteemed NABCEP solar installers certification.
Through the years, Mark has successfully designed and installed two of the largest solar systems in the state of Montana and has been routinely called upon for his solar educational expertise by the University of Montana, U.S. Department of Agriculture and the US Army.
As President of Simple Power, he prides himself in continuing to grow the company in a sustainable and organic manner. Through his professional integrity and passion, he has attracted a dedicated team who are inspired by their work and love to outdoors and play.
Early in his solar career, Mark saw the obvious benefits of solar in developing countries. Having first raised thousands of dollars for small solar projects, Mark has spent numerous "vacation days" in the beautiful country of Haiti. He believes in not only helping to install the solar systems but also leaving behind the knowledge for the locals to not only maintain their systems but also to some day start their own solar company.
On his days off, Mark can usually be found spending time with his family, climbing or hang gliding around the beautiful Sierras.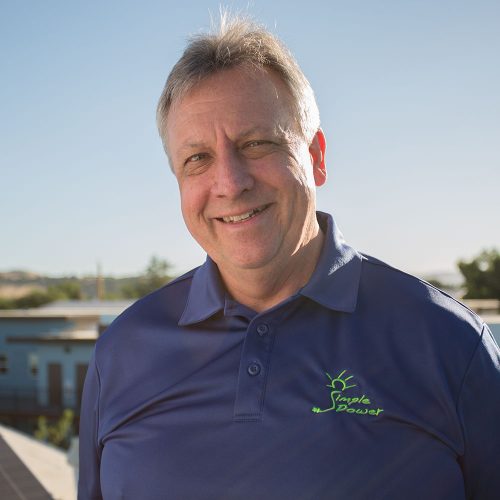 Dave began working in the solar industry in 2010 after a career leading global Real Estate, Construction and Facilities teams in the Tech and Retail industries. Dave holds an Environmental Engineering degree (Solar), is certified as a NABCEP solar installer and is additionally credentialed as a Certified Energy Manager by the Association of Energy Engineers. In addition to his years in the installation side of the business, Dave provided technical advisement and trouble-shooting to some of the largest solar installers in the U.S.
while working for SMA-America.
When not thinking about solar, Dave can be found riding his motorcycle, hiking or snowshoeing as the seasons dictate.
Mike is a long time Lake Tahoe local that graduated from Solar Energy International in 2014. He has been instrumental on sales, design, permitting and installation on over a 100+ residential and commercial solar projects since 2013.
Understanding and applying solar designs in the harsh Sierra climate can be a big challenge, and Mike's experience in construction and real estate in and around the Tahoe Region helps the Simple Power Solar Team tackle difficult solar applications.
As one of our solar salesmen, Mike's experience with installing in the Sierras gives him significant experience over the out-of-town competition. Getting projects approved thru the local jurisdictions, fire departments and HOAs can be difficult for out of town solar companies new to the area.
Mike's finance background also helps give our commercial and residential customers a clear perspective on all of the financial incentives, payback and carbon reduction that come with their new solar system.
If he's not putting together solar proposals or measuring roofs you can find Mike snowboarding at Squaw Valley or riding bikes with his three children.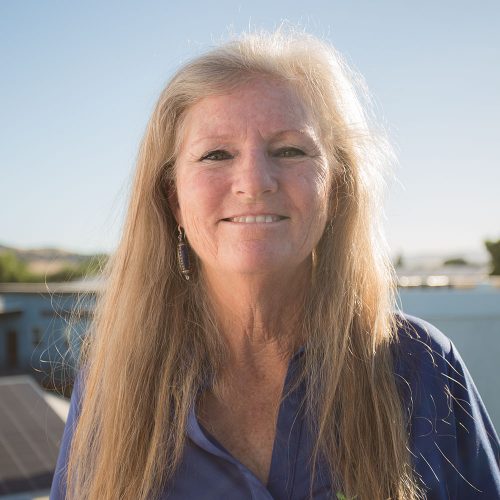 After living in Truckee for over 30 years, Ane and her husband George wanted to live somewhere close to Lake Tahoe but with a longer gardening season, particularly for tomatoes and chilies. They found that in Reno.
Ane has decades of bookkeeping and office management experience. After being introduced to Mark through a mutual friend, Ane was inspired by Mark and his family's selfless commitment and passionate desire to better the world.
Ane believes it is a pleasure and privilege to work with this dedicated and talented team. She also loves to have Friday afternoons off to golf with George and sons Justin and Jake. Ane and George have three wonderful children, two amazing granddaughters and two horses.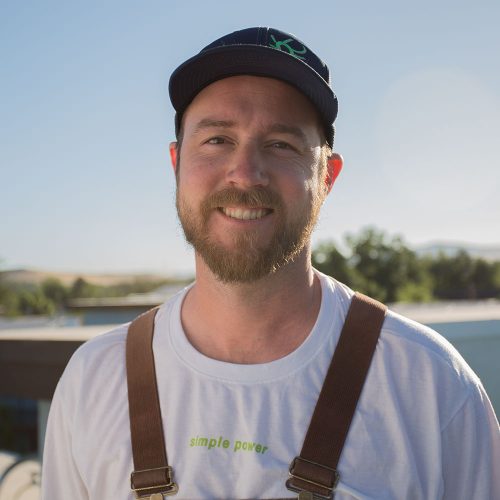 Brandon joined the Simple Power team in 2017. He brings with him years of experience in residential and commercial projects throughout Northern Nevada and California. He has earned the NABCEP PV Installation Professional certification along with advanced training in OSHA safety procedure and heavy equipment operation.
Brandon has a passion for his work in the solar industry as well as his time off in the mountains. A Truckee resident for 10+ years, he can be found enjoying the outdoors with his family all year round.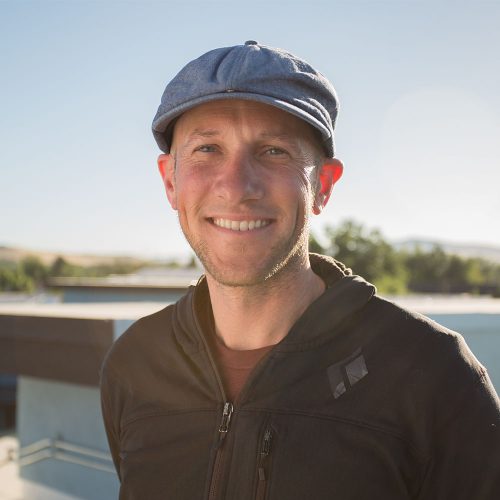 Mike began working in the Solar industry in the Bay Area in 2008, primarily on residential installations until 2010. From 2010-2016, he was a Foreman for Sun Light and Power based in Berkeley, CA., installing commercial systems between 100kW and 1MW.
Mike was raised with the understanding that; we are all stewards of our environment. Building solar systems that meet and exceed industry standards is how he's chosen to protect this earth and help create a path of balance and unity for the future generations.
As a recent transplant to Reno from Mammoth Lakes, California, Mike loves the progressive community of friends and colleagues he's found in his short time living here.
In his free time, Mike enjoys challenging himself in the great outdoors, mainly thru rock climbing, mountaineering, mountain biking and backcountry skiing.

Start Saving Today
Let's get started on your custom solar installation.